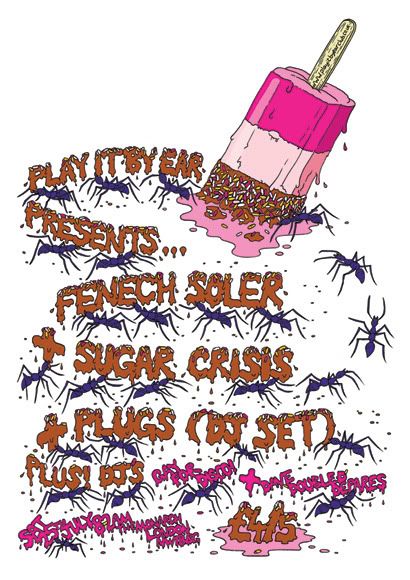 This is my latest poster design for the
Play It By Ear
club night in London. I decided to go for an ice lolly (based on a Fab) melting in the sun for this one as one of the bands is called Sugar Crisis and is a summer gig. The ants are carrying off bits of the lolly that form the lettering of the poster. I hope it looks like chocolate with hundreds and thousands on it and not poo!
There is a close up pic of one of the ants on
my blog
if you fancy a gander....it's not that exciting really. More posts soon, but have been feeling a bit lazy since my break away in Steel city so might not be straight away.