Seeing as this is the Boys Who Draw blog, thought it would be fitting to put a few exclusive pics of the studio I share up on it - 'Boys Department'. I don't share it with the Boys Who Draw collective, but with another bunch of old boys who prefer to paint more. The studio is a kind of secret location in Bristol, bit like the Batcave. We like to keep it that way so that we can get on with our business and sit around drinking shitloads of tea undisturbed.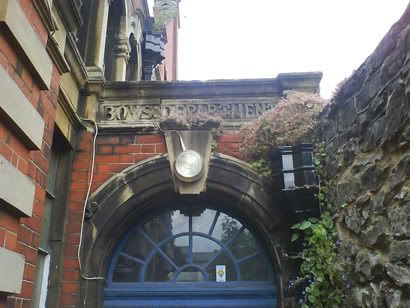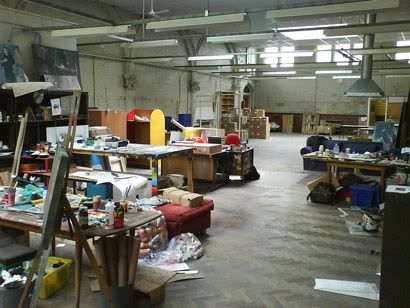 Loading bay in the background full of boxes of art to be dispatched around the world in the special Boys Dept Helicopter.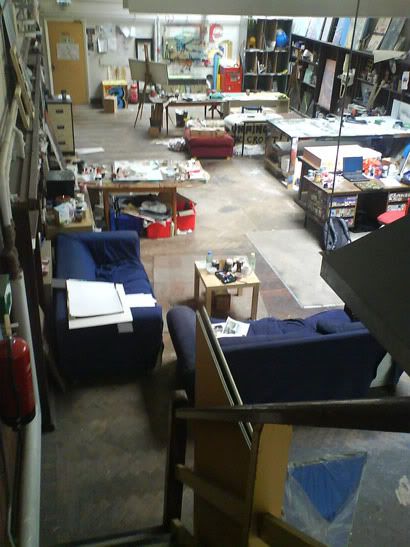 View from the stairs.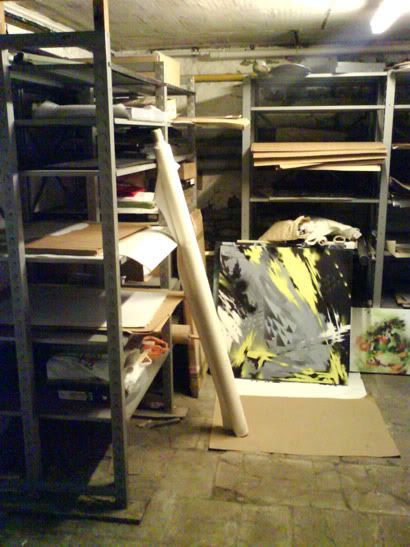 Part of the underground storage/dungeon labyrinth.
So, there you have it. I'm off away now for a few days, but when I get back I will continue to post stuff that I feel is relevant. Maybe even some pics of my drawings!